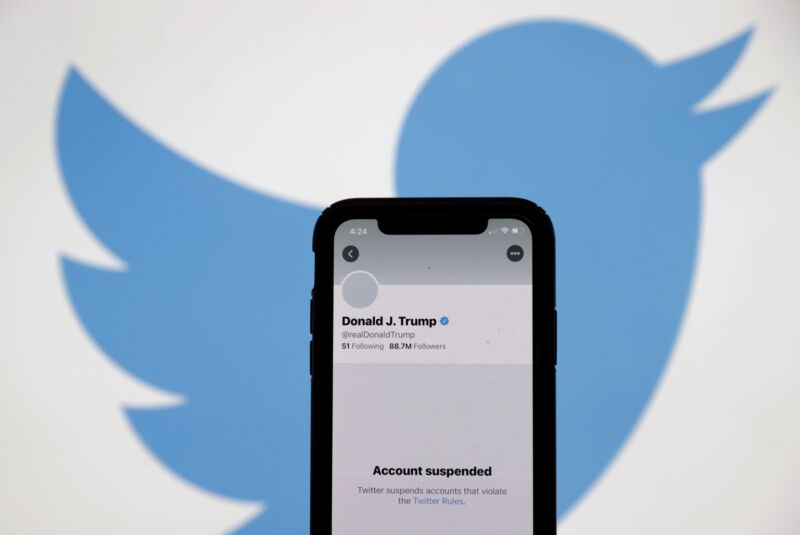 Elon Musk today said Twitter's decision to ban Donald Trump was "morally wrong," and that he would reverse the ban if he completes his pending acquisition of Twitter.
Financial Times reporter Peter Campbell asked Musk if he would reverse the Trump ban during a keynote session at an FT conference on Tuesday. "This is really the toupeed elephant in the room: Are you planning to let Donald Trump back on?" Campbell asked in an interview that otherwise focused mostly on the car industry.
"The answer is I would reverse the permanent ban," Musk said, adding that his deal to buy Twitter is not guaranteed to be completed.