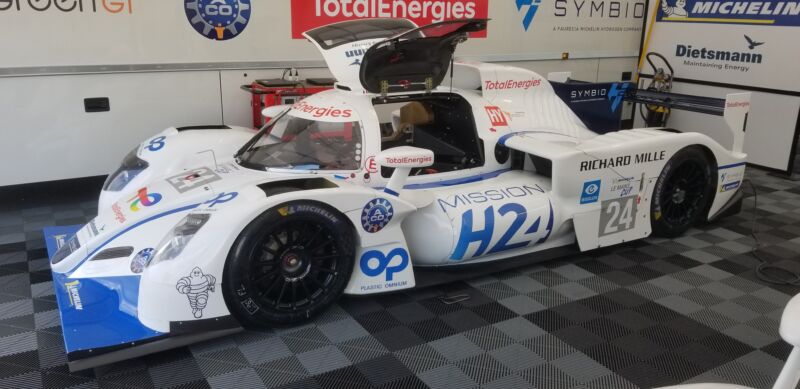 Around 400 meters away from the buzz of the paddock during this year's 24 Hours of Le Mans stood a tent with two racing cars and a mobile fueling station. Every now and then, people wearing blue T-shirts bearing the logo of Mission H24 would walk by the cars to attend meetings in a motor home standing next to the tent.
One of them was François Granet of the Franco-Swiss company GreenGT, who appeared particularly thrilled. That's because, on the eve of the start of this year's race, the ACO (Automobile Club de l'Ouest), which organizes 24 Hours of Le Mans, announced a new category of race cars at the Le Mans event from 2025: hydrogen-electric prototypes. Their forerunners were stationed in that tent.
Creating a category
GreenGT is developing the hydrogen fuel cell powertrain for these cars, which will be designed around a chassis built by Oreca and Red Bull Technologies. "In partnership with ACO, we are helping define the sporting and technical regulations for the new category," Granet says.