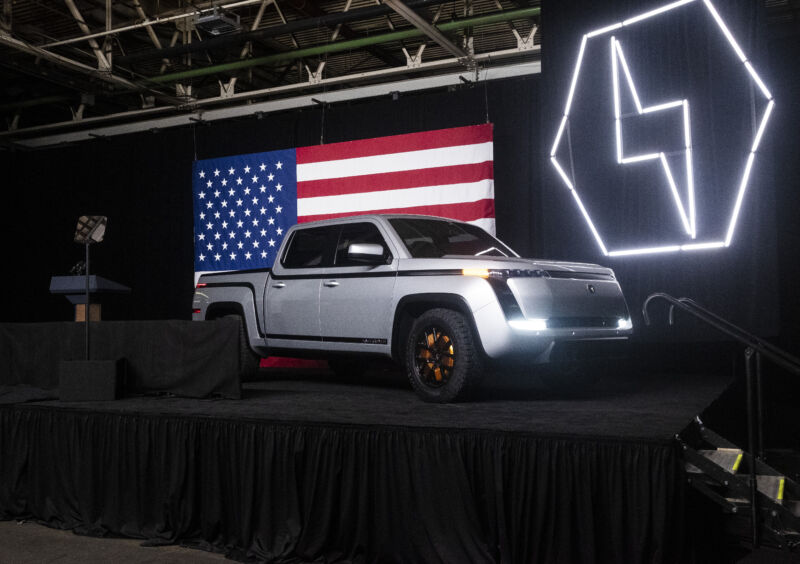 On Wednesday, we wrote about how Lordstown Motors stated that the company's Endurance electric pickup truck would enter limited production later this year. The statements were made at a press conference on Tuesday, where Lordstown President Rich Schmidt told journalists that the company had "binding preorder" that would fund production until May 2022.
This happened just days after the company issued a going concern warning and a day after Lordstown then parted company with its CEO and CFO. But on Thursday morning, Lordstown sent the US Securities and Exchange Commission a new Form 8-K, revealing that, actually, those binding orders are nothing of the sort.
In the 8-K, Lordstown explains that since March 2021, it has been working with a company called ARI Global Fleet Management, which is owned by the Holman dealership group. Fleet management companies sometimes lease vehicles to their customers, and Lordstown and ARI have been working to "co-market and co-develop business opportunities with our respective customers" with the hope that ARI would persuade some of its leasing clients to order the Endurance EV pickup truck.