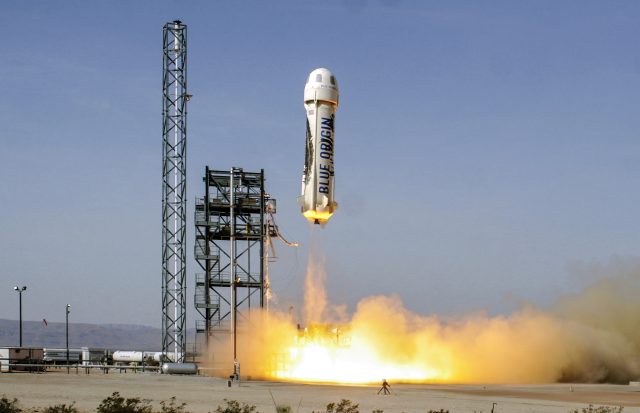 On Wednesday morning, Blue Origin unsealed the high bid for its auction of a spaceflight seat. The bid of $1.4 million soon rose to $2 million. As of this writing, it is at $2.4 million.
The auction is for one seat on the first flight of Blue Origin's New Shepard launch system. This autonomous vehicle—a rocket and capsule that ascends to an altitude above 100 km—has six seats for passengers. The company plans to fly its first mission on July 20.
Blue Origin has not said who else will be flying onboard this first mission or whether the passengers will include Blue Origin founder Jeff Bezos.