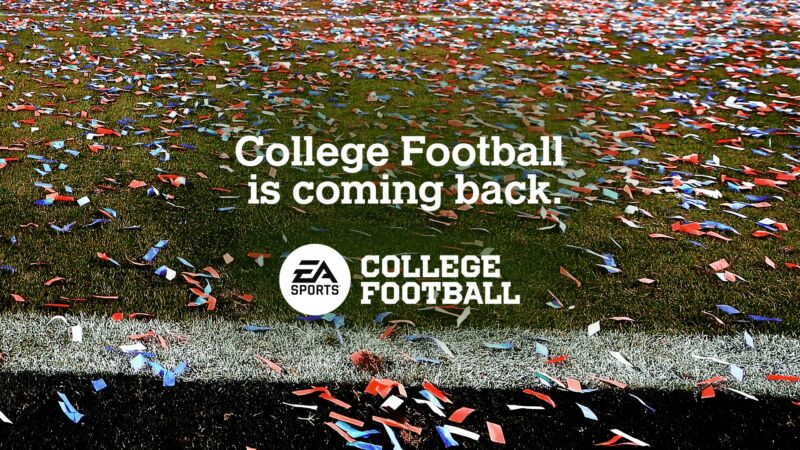 EA is diving back into the world of college football for the first time since 2013, the publisher announced today. But EA Sports College Football, which is currently in the early stages of development, will be making its return without licenses from the NCAA or the rights to the names and likenesses of actual current college players.
Instead, EA says the new game "will include the rights to more than 100 institutions featuring the logos, stadiums, uniforms, gameday traditions, and more that fans have come to know and love."
The NCAA and many major college football conferences decided not to renew their exclusive contracts with EA Sports back in July 2013, amid legal disputes over whether players could share in the profits from the use of various NCAA trademarks. At the same time, EA was facing a direct lawsuit over the unauthorized use of player names and likenesses in the franchise, eventually leading to a multimillion-dollar settlement.