Our mission to make business better is fueled by readers like you. To enjoy unlimited access to our journalism, subscribe today.
Many of the Asian countries with the most admirable COVID-19 responses share borders with and receive frequent travelers from China, the original epicenter of the coronavirus pandemic.
A combination of early travel restrictions, mass testing, contact tracing, and strict quarantine measures helped Taiwan, Mongolia, and Vietnam avoid mass outbreaks and keep coronavirus deaths low.
The recent surge in COVID-19 case numbers in Thailand, another model country in coronavirus outbreak management, shows how even countries with a handle on the spread of the virus can be set back.
In mid-December, Thailand had recorded more than 4,000 total cases and 60 deaths since February, and daily new cases were low. On Dec. 19, Thailand reported 19 new cases; on Dec. 20, the figure shot up to 576, more than three times as high as the country's previous daily record for highest new case tally.
Authorities have locked down Samut Sakhon, the province where the outbreak is centered, and are testing tens of thousands of people in Samut Sakhon and surrounding regions, many of which have reported new cases.
Thailand is ramping up restrictions again to prevent the spread of the virus, and warned that a nationwide lockdown may be necessary if cases continue to rise. The country's total COVID-19 cases as of Dec. 28 stood at 6,285, still extremely low, relative to much of the world, and the number of deaths remains at 60. But the sudden outbreak is a stark reminder of how quickly things can change when it comes to the coronavirus.
Taiwan
In late October, thousands of people thronged the streets of Taipei, hugging, cheering, and waving rainbow flags to celebrate Taiwan's annual LGBTQ pride parade. Two days earlier, Taiwan reached the milestone of 200 consecutive days without a single domestically-transmitted COVID-19 case.
Early travel restrictions and a singular focus on ensuring an adequate domestic supply of face masks were key to the management of COVID-19 in Taiwan, which on Dec. 22 reported its first locally-transmitted coronavirus case since April 12 after a New Zealand airline pilot violated quarantine rules and infected three people. (In response, Taiwan instituted new restrictions on airline crews.)
Taiwan's Central Epidemic Command Center (CECC) publishes detailed daily accounts of COVID-19 testing and new cases, including information about each person's symptoms, travel history, and whether they'd tested positive for antibodies.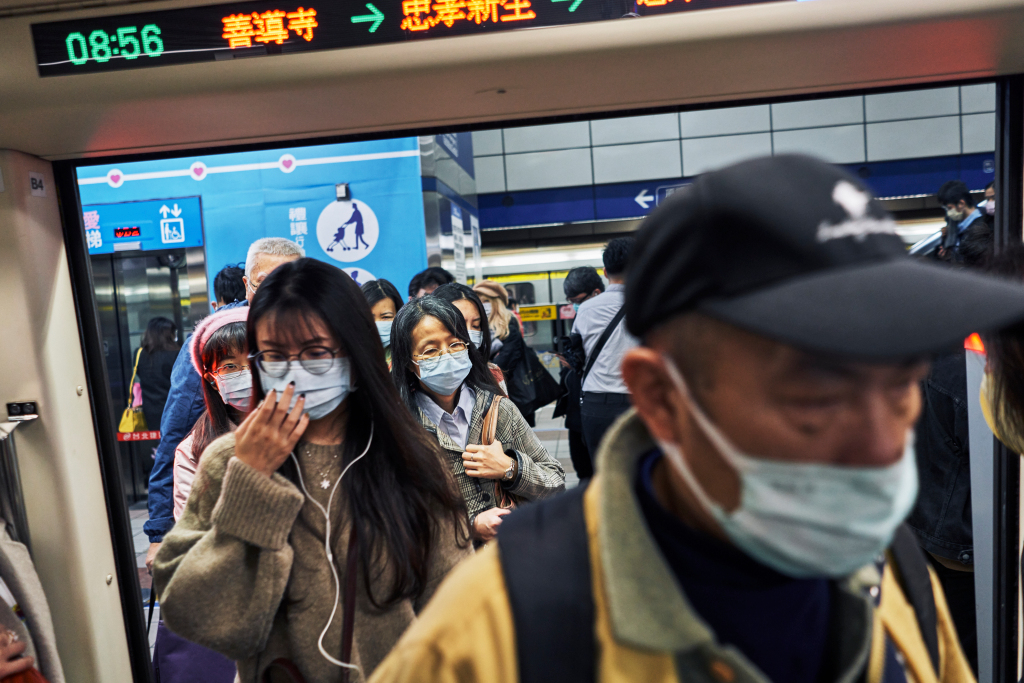 Taiwan's handling of COVID-19 epitomizes a swift, preemptive response to potential disease spread. Taiwan recorded its first COVID-19 case on Jan. 21. The patient was a man who had returned from Wuhan, the central Chinese city where the first COVID-19 outbreak occurred. Two days later, Taiwan banned travelers from Wuhan, and on Feb. 6 banned travelers from the rest of China. On March 18, Taiwan shut its borders entirely.
On Jan. 22, the day after Taiwan's first confirmed case, Taiwan's government began distributing face masks to convenience stores, releasing one million masks per week and advising people "to remain calm and not rush to buy them."
Before January was over, Taiwan had banned exports of face masks, placed limits on the number of masks that outbound travelers could take with them, and capped the number of masks each person could buy at one time. The government also fixed the price of face masks to prevent opportunistic vendors from price gouging.
People across east Asia were quick to don face masks at the outset of the coronavirus outbreak, and their governments encouraged them to do so. The U.S. would not follow suit until April, when the Centers for Disease Control and Protection recommended that all Americans wear face coverings in public. (Previously, the CDC said only medical workers and sick people should wear face masks.)
Mongolia
Mongolia has not recorded any deaths from the coronavirus. As of Dec. 28, the northeast Asian nation had recorded around 1,100 COVID-19 cases. The country kept its cases low with early lockdown measures, strict travel bans, and a longer-than-usual mandatory quarantine period for returnees.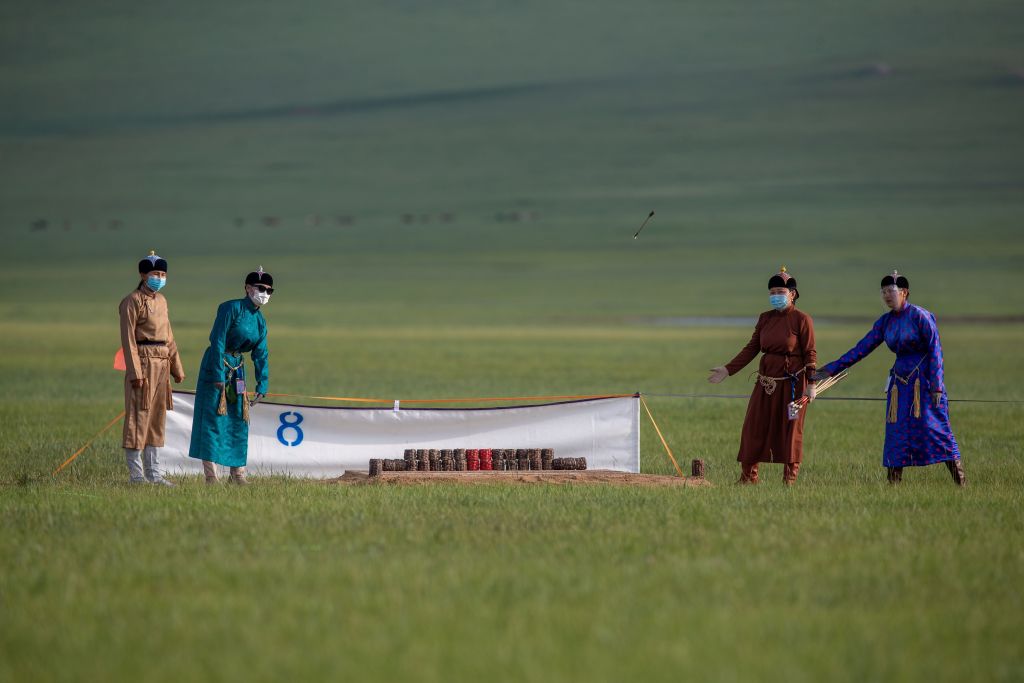 In late January, Mongolia closed all schools and kindergartens, restricted inter-regional travel, and limited cross-border travel with China to limit the spread of the coronavirus—even though it had zero confirmed COVID-19 cases at that time.
Mongolia recorded its first coronavirus case one and a half months later, on March 10, when a man traveling to Mongolia from France tested positive. The next day, the World Health Organization (WHO) classified COVID-19 as a global pandemic.
Mongolia on March 12 became one of the first countries to close its borders to international travel, apart from repatriated citizens; the latter were required to quarantine for three weeks after arrival.
The prime minister said at the time that the country would keep the restrictions in place "until a vaccine becomes available."
Vietnam
Over the summer, a surprise coronavirus outbreak in the beach city of Da Nang threatened to derail Vietnam's model coronavirus response. Vietnam hadn't recorded a locally-transmitted case in 99 days—and hadn't recorded any coronavirus-related deaths—when people started testing positive in Da Nang in late July.
The government quickly shut the city's borders, told everyone who had traveled to Da Nang that they had to quarantine at home for 14 days, and carried out widespread testing and contact tracing to clamp down on the outbreak before it spiraled out of control. It worked: daily new case numbers dropped throughout August, reaching zero on Aug. 30.
As of Dec. 28, Vietnam had recorded 1,441 cases and 35 deaths from the coronavirus. Early travel bans, a strict lockdown when cases were still relatively low, and a much-lauded testing and quarantine system helped Vietnam avoid large disease outbreaks, which could have overburdened the nation's medical system.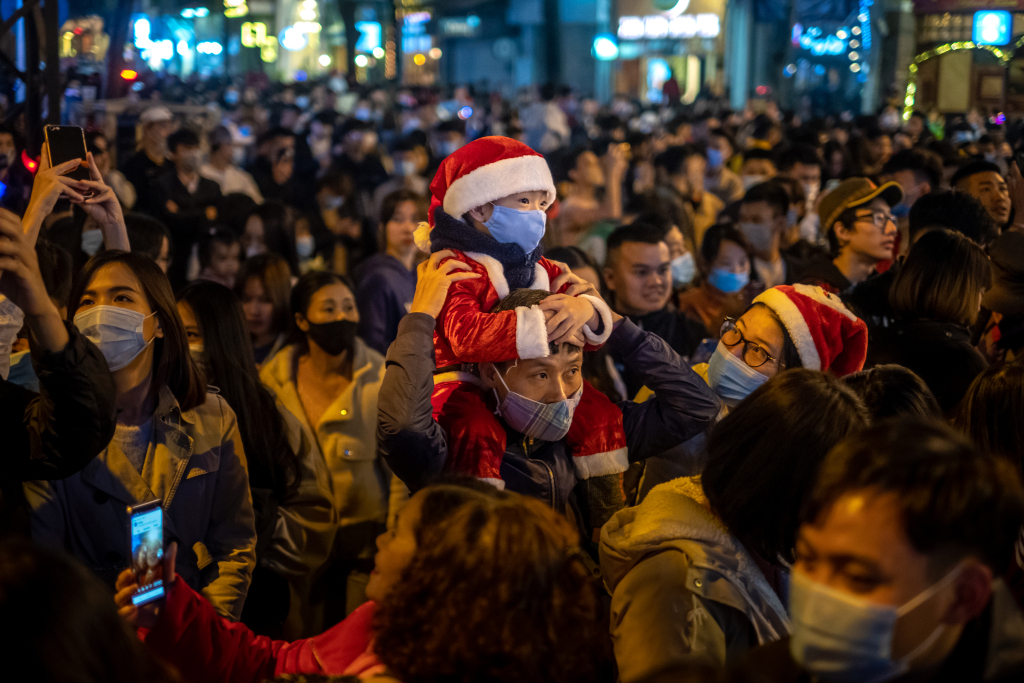 Like Mongolia and Taiwan, Vietnam imposed travel restrictions relatively early and in immediate response to coronavirus developments abroad, stopping Wuhan flights on Jan. 24, banning China travelers from Feb. 15, and suspending all inbound flights on March 22.
Vietnam also closed all schools on Feb. 3 and made mask-wearing mandatory on March 16. The country's previous experiences with viral outbreaks like SARS and H1N1 meant the government acted quickly and with transparency to ensure it could keep cases low. Authorities tested hundreds of thousands of people, using contact tracing to determine who had interacted with positive coronavirus cases, and set up government-run quarantine camps that housed tens of thousands at a time and ensured that people at risk of spreading the virus weren't flouting stay-at-home rules.
And then on April 1—when Vietnam had a total of 204 confirmed cases—the government imposed a national lockdown, ordering all non-essential businesses to close, and telling residents nationwide to stay at home for 15 days.
Vietnam's clampdowns on the spread of the coronavirus within its borders let it safely reopen the domestic economy, which helped it reach positive economic growth in the third quarter. Economists say Vietnam will likely be the only major Asian economy besides China to record positive economic growth in 2020.
Leo Cheng and Veta Chan contributed reporting.