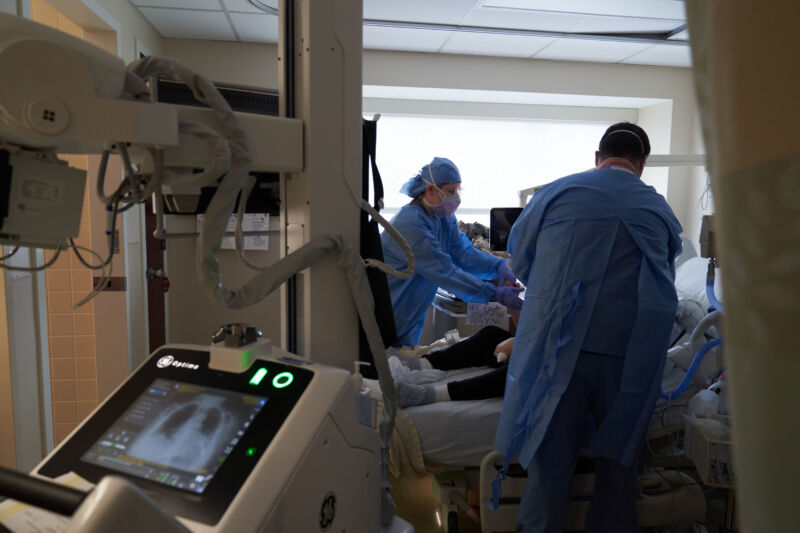 A bout of COVID-19 can take a hefty toll on the heart and blood vessels; people who recover from the infection have substantially higher risks of developing any of 20 serious cardiovascular disorders in the year following their recovery. Those disorders include heart failure, stroke, atrial fibrillation and other arrhythmias, myocarditis (inflammation of the heart), and blood clots in the lungs.
Cardiovascular risks increase with the severity of an infection—that is, people who need intensive care for COVID-19 face the highest cardiovascular risks. But, overall, the pandemic virus appears to be indiscriminate, wreaking havoc on cardiovascular systems and increasing risks in all groups of patients, from those with mild disease, to the young, to those without underlying conditions or pre-existing cardiovascular diseases.
That's all according to an open-access study involving more than 11 million veterans published this week in Nature Medicine by researchers at the VA St . Louis Health Care System plus Washington University in St. Louis.