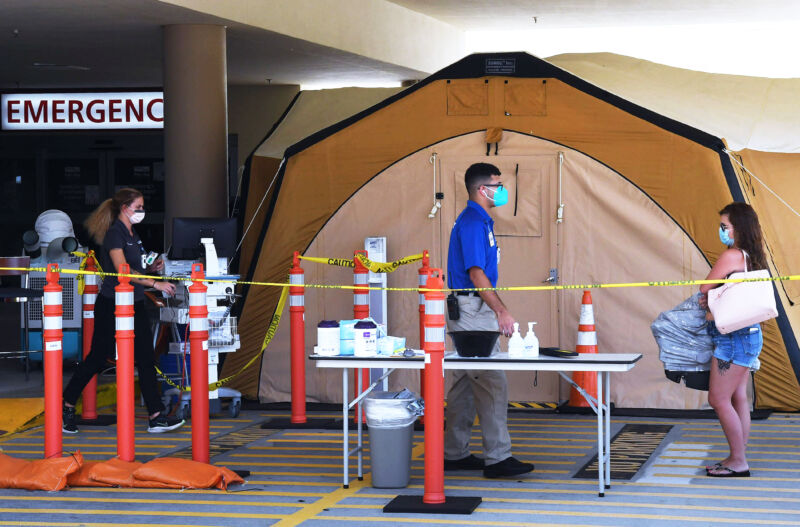 The current surge of the COVID-19 cases driven by the hypertransmissible delta variant is straining hospitals across the US, particularly in the South. Twenty-five percent of hospital intensive care units around the country are now above 95 percent full. That percentage is up from 20 percent in July and just 10 percent in June, according to data tracking by The New York Times.
The spike in critical care follows a surge in cases and hospitalizations. Average new daily cases in the country skyrocketed from around 12,000 a day in late June to the 150,000 or so in mid-September. Hospitalizations have likewise risen, shooting up from an average of nearly 17,000 a day at the start of July to around 100,000 now. Though cases and hospitalizations are starting to plateau or decline slightly, they are still extremely high. Deaths, meanwhile, are increasing. In the past two weeks, deaths have increased 40 percent to the current average of nearly 1,900 per day.
Most of the cases and nearly all of the hospitalizations and deaths remain among the unvaccinated. Around 60,000 people in the US have died of COVID-19 since the start of July. With highly effective vaccines freely available, nearly all of the current deaths are preventable.